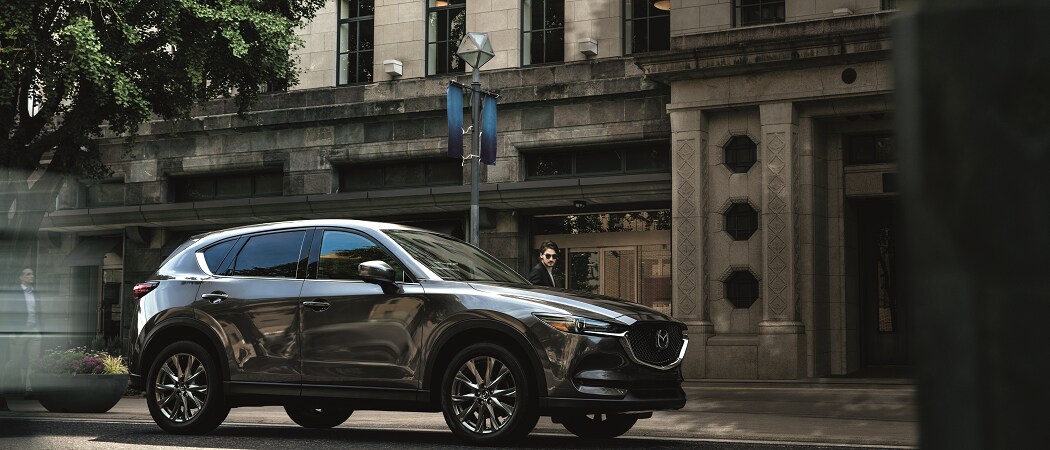 What's new with the CX-5?
After the 2017 revamping, the 2019 Mazda CX-5 is solidifying its premium sporty SUV crossover status by offering several improvements and upgrades. Mazda aficionados will be the first to praise the performance and the elegance of this latest model.
The major enhancement is without a doubt the engine. The popular higher-powered turbocharged engine is now available on the CX-5. This engine was available on Mazda's larger vehicles like the Mazda6 and CX-9. In addition, the suspension was also improved on this model. Adventure seekers rejoice! The latest 5-seater crossover offers several different trims such as the 2019 Mazda CX-5 GS or the Grand Touring (GT) or Signature. These two last ones offer more feature to ensure your comfort on the road. Drivers will also benefit from more control and power on the road with these technical enhancements.
One step closer to luxury with the Mazda 3!
Drivers and passengers will agree on the elegance of this crossover. The interior of the Mazda CX-5 provides a great level of visibility for both drivers and front seat occupant. The interior is filled with superior amenities for all occupants. For example, the driver and front passenger have heated front seats. The infotainment system is compatible with both Apple CarPlay and Android Auto.
Considering Mazda CX-5 for sale in Toronto as your next vehicle? Our Mazda team can help you! You can contact us today to see this SUV in our Mazda showroom. We also offer a test drive at your convenience. Let us demonstrate the efficiency and elegance of Mazda.