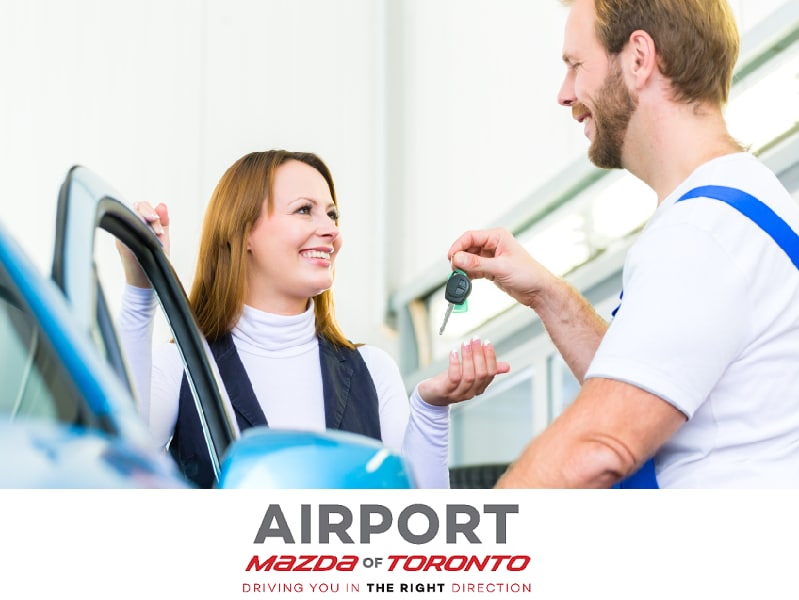 Buy With Confidence Program
In October 2009, OMVIC launched the "Buy With Confidence" campaign, a program to help consumers identify Ontario registered dealers. The campaign provides information about the benefits of buying through a registered dealer and highlights the problems associated with illegal sellers. Airport Mazda of Toronto is an OMVIC-Registered Dealer and endorses the Buy With Confidence Program.
The Ontario Motor Vehicle Industry Council (OMVIC) licenses and regulates motor vehicle dealers in Ontario and administers the Motor Vehicle Dealers Act on behalf of the Minister of Consumer Services. OMVIC's mandate is to sustain a fair, safe and informed marketplace by ensuring registration of dealers and salespeople, conducting inspections of dealerships, operating a complaint line for consumers, leading investigations and enforcing the Act and its associated rules and regulations. At Airport Mazda of Toronto, owned by Zanchin Auto Group and an OMVIC-Registered Dealer, we want all our customers to feel safe and have a no-pressure buying experience.
OMVIC-Registered Dealer
Airport Mazda of Toronto and all our salespeople are licensed by OMVIC and bound by the Motor Vehicle Dealers Act and OMVIC's code of ethics. To be eligible for OMVIC registration, dealers and salespeople undergo background checks and must complete and pass a course in automotive law and ethics. This course outlines the key pieces of legislation governing the retail automotive industry including the Motor Vehicle Dealers Act and the Consumer Protection Act. When you are making an important purchase, it is your right to buy with confidence in a comfortable, safe, and honest environment.
Tips For Buying From An OMVIC-Registered Dealer
Buying a new or used car for sale from Airport Mazda of Toronto, an OMVIC-Registered Dealer ensures our customers are aware of their legal rights and is the safer way to purchase a vehicle in Toronto. Here are some tips to educate and protect consumers, and help the transaction go as smoothly as possible:
Does the salesperson understand your needs? Make sure you are being listened to.
Take a comprehensive test drive. Don't just go around the block, make sure you get a feel for the car to determine if it is right for you.
Understand the "all-in" price advertising. All-in should mean all-in. Do not accept additional charges (except HST and licensing) being added on unless they are for options you have requested.
Want to purchase a Used Vehicle? Be sure to request a CarFax, and you have the right to have it inspected by a trusted mechanic.
Get it in writing. Get all conditions/promises, and disclosures in writing.
Carefully read the contract before signing. It is important to understand there is no cooling-off period once signed.
Inspect the vehicle. Upon delivery be sure to fully inspect the vehicle.
If you have any questions or concerns please Contact us. We are here to help with all your automotive needs and mandate a transparent buying experience.