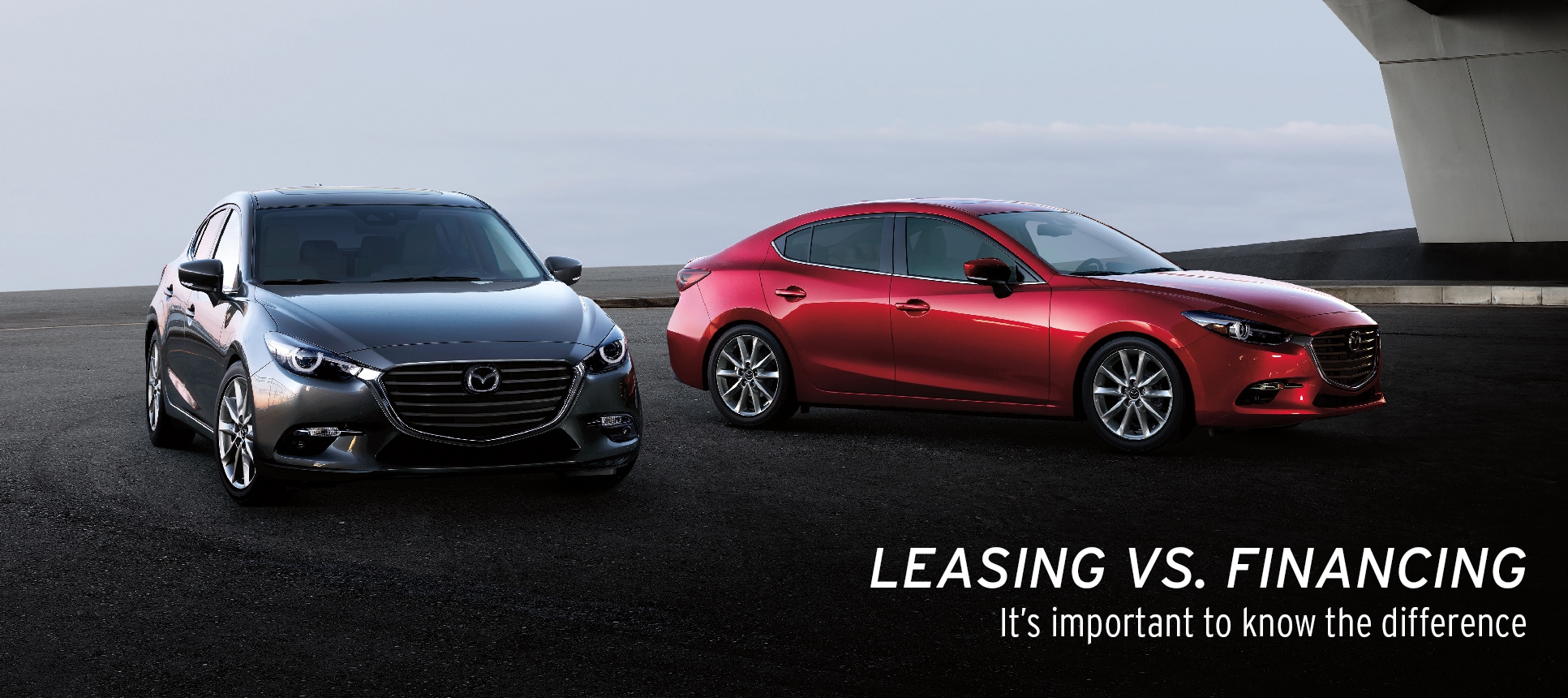 Financing vs Leasing: Which Is Better?
At Airport Mazda of Toronto, we are pleased to offer our customers competitive leasing and flexible financing plans that help you get behind the wheel of your chosen vehicle in no time! Whether you like to have a new car every few years or want long-term ownership of a reliable car, you'll be sure to find what you need at our dealership in Toronto, Ontario.
Is Financing Better for Me?
The number one advantage of financing is ownership of your vehicle. When you choose to finance a vehicle and make all your monthly payments until the end of your financing term, you get complete ownership of your car. You then get to drive your car payment-free. Owning your car means you have no limits on mileage, customization, or modifications. If you're looking for this kind of flexibility, then financing may be for you. Keep in mind that you will need to cover the repair costs of your vehicle after the warranty expires.
Is Leasing Better for Me?
If you're looking to drive a new car every two to three years, then leasing may be for you. Leasing allows you to experience the newest cars with the latest technology and safety features. Leased vehicles also boast warranty coverage for greater peace of mind. At the end of your lease contract, you get to return the car hassle-free. Factors you should consider with leasing include ensuring proper maintenance and care of your leased vehicle to avoid being charged at the end of the term. Leasing also limits you to a specific number of kilometers per year, which may not work for everyone.
Finance vs Leasing: Cost Comparison
In the short term, leasing is more affordable with lower monthly payments compared to auto financing. In the long term, financing is a wiser investment. After the end of the financing loan, the cost of owning the vehicle greatly decreases, making financing more affordable if you plan on owning the car long-term.
Leasing vs Financing in Canada with Bad Credit
If you happen to have bad credit, don't let that hold you back from investing in a car. You'll find it easier to secure financing if you have a low credit score, since leasing usually requires better credit history. Don't hesitate to finance a car if you have bad credit. Our expert staff is dedicated to helping you secure a payment plan at the lowest rates possible for your credit history.
Contact Us Today!
If you're still unsure which is right for you, reach out to us for guidance. We'll be happy to help you curate a plan that's perfect for your lifestyle and needs. You'll also get to easily trade-in your old vehicle when you visit us. Contact us to lease or finance a car today!