Mazda Connected services are essential in enhancing the efficiency of any Mazda car. These services enhance how your smartphone and your vehicle connect, making it easy for you to operate your vehicle. Airport Mazda of Toronto is the authorized Mazda dealership in Toronto, Ontario, and we also serve Mississauga, Markham, Etobicoke, and Brampton. Be sure to visit us and browse our New Inventory on Mazda vehicles and schedule a test drive with us. You will be intrigued with the new Mazda innovation because most Mazda cars come with the excellent Mazda Connected Services that make them efficient to use.
What are Mazda Connected Services?
Remote Engine Start
The remote engine start function essentially helps you start your Mazda car from a certain distance using your mobile phone. 
This feature makes it easy to start the engine, and it also saves time because the car's engine will be warm, allowing the driver to get in and start driving. 
All you need to do is download the Mazda app and install it on your smartphone. 
Nonetheless, your smartphone has to be compatible with this app for you to use it to control your Mazda vehicle.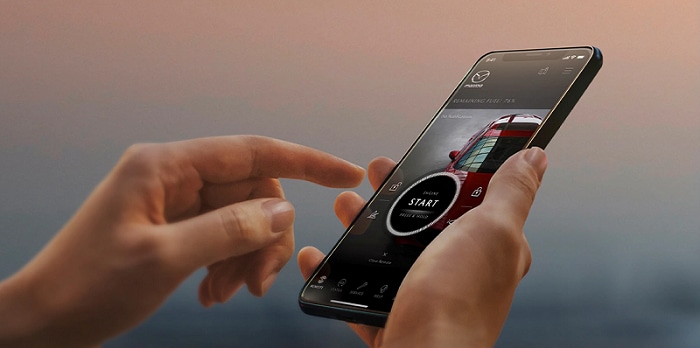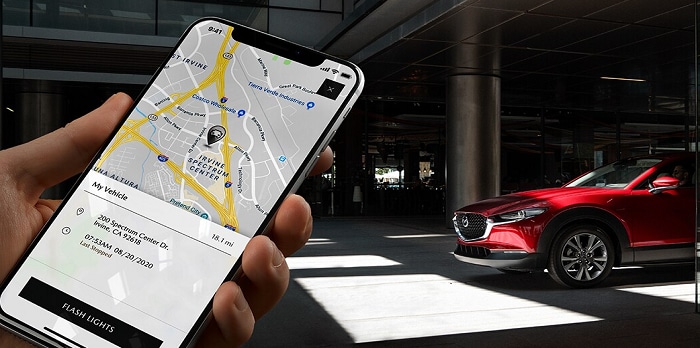 Vehicle Finder
Vehicle Finder also works through a Mazda application. When you install the app on your phone, you will be able to see your Mazda car's location at all times. All you have to do is log in to the application and click on the "my car" icon, and your car's location will display on the screen. 
The map also contains specific details that will show you the exact address where your Mazda is parked. If you are still unable to locate your car, you should touch the "flashlights" button so that your car turns on the hazard lights and sound the horn so that you can quickly locate it.
Vehicle Health Report
This is an essential feature that enables you to check on the car's condition through your smartphone. 
For example, it allows you to know the tire pressure status of your tires and engine oil without physically inspecting the vehicle. 
It also recommends the changes required in terms of the engine oil and the tire pressure, and it also reminds you to schedule service maintenance if needed.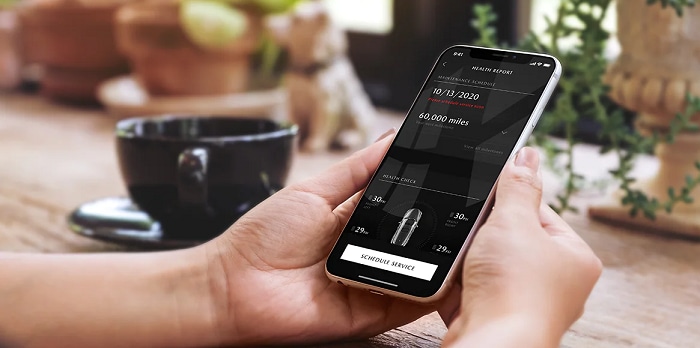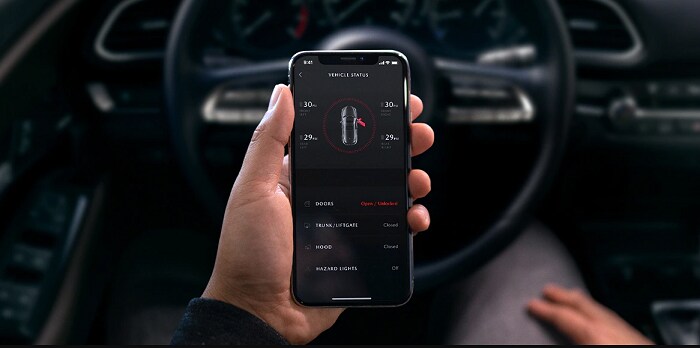 Check Your Mazda's Status
The most efficient way of checking your Mazda status is by using these applications that integrate your car with your phone. 
They make operating your vehicle a smooth ride, and they also ensure that you always have control of your car, even when you are not near it. 
The features of the Mazda app will give you confidence because you will know everything about your car.
What Does Mazda Connect Do?
Mazda Connect contains essential information that helps the driver make better decisions when driving. The system shows information about the car's speed and fuel consumption, letting the driver know how fast they are travelling and when to fuel the vehicle. Mazda Connect also has an entertainment system that you can pair with your phone to use your phone apps. You can access any app on your phone without necessarily having to use your phone physically.
Is Mazda Connect Free?
Mazda Connect is only free for the first three years after you purchase your car. After this period has lapsed, you will have to pay a monthly subscription to continue enjoying the services.
What Models Have Mazda Connect Services?
2021.5 Mazda CX-5 models

2021.5 Mazda CX-9 models
2022

to 2023 Mazda3 Sedan and Mazda3 Sport models

2022

to 2023 Mazda CX-30 models

2022

to 2023 CX-5 models
How Do I Set Up My Mazda Connect?
To set up Mazda Connect, you have to ensure that you turn on the Bluetooth feature on your phone, then you pair it to the Bluetooth of the Mazda Connect. When you do this, you will be able to enjoy all the functions it offers. You will be able to receive calls and read text messages without looking at your phone, for starters, ensuring that your concentration on the road is not compromised.
Financing Options
Be sure to visit us to complete our online Financing Application, and you can also talk to our finance centre for financing options. We have a team of qualified professionals in our finance centre, and they will work with you to ensure that you get the right vehicle equipped with Mazda Connect Services.
Make an Inquiry