Stay Protected With the Comprehensive Mazda Limited Warranty Plan Available at Airport Mazda in Toronto, Ontario
Mazda drivers in the Greater Toronto Area may rest easy knowing they can secure their vehicle's longevity thanks to the Mazda Limited Warranty package. Which covers all parts determined to be factory defective over 36 months or 80,000 km - whichever comes first. Any perforated body metal also comes accounted for on models dated 2013 or later over eight years with unlimited mileage. If you're in Toronto, Ontario or any of the neighbouring areas of Mississauga, Brampton, Markham or Etobicoke, feel free to contact Airport Mazda's finance centre for further details on this limited warranty plan and any of the additional packages below.
Keep Your Vehicle Running at its Peak With Mazda's Replacement Parts Warranty
This warranty package will keep your vehicle running smoothly at all times, as it covers any parts and accessories that are either replaced or installed over the length of your Mazda Limited Warranty. In addition to service adjustments, the Replacement Parts package also applies to powertrain components, safety restraint parts (seatbelts and supplemental airbags), several emission-related components, and perforated panels that have rusted through due to a material or workmanship-related defect.
Mazda's Powertrain Warranty: For Safe and Sound Hardware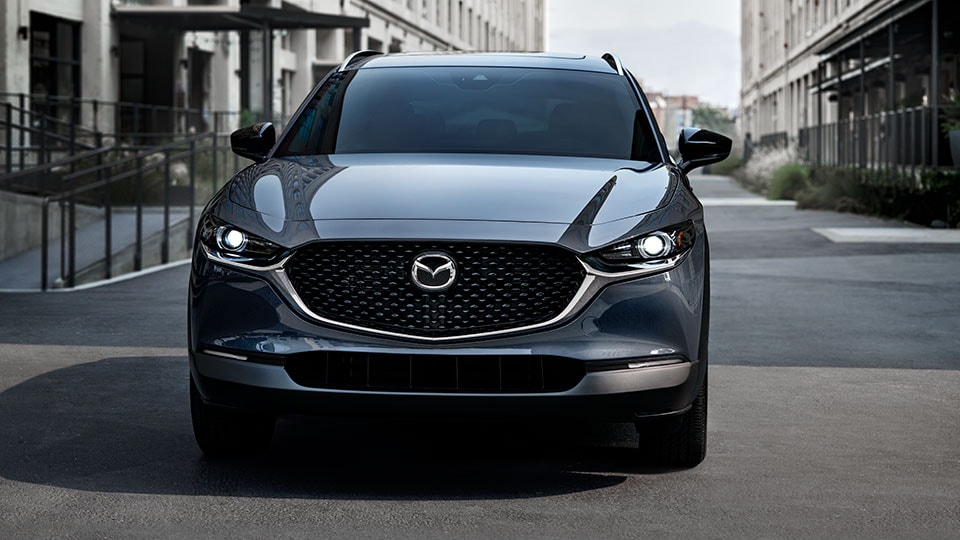 Simply put, there isn't much your vehicle can do with a faulty powertrain, and Mazda understands the importance of keeping its components in good shape. Hence, the comprehensive Powertrain Warranty, designed to ensure your Mazda's hardware is defect-free. The package covers any necessary repairs to the engine, transmission, and other components using either new or remanufactured, Mazda-approved parts, with covered powertrain elements varying depending on your model's year.
Contact Us Today!
Please have a look at Airport Mazda's directions page and pay our dealership a visit for further details on Mazda's warranty plans and how to trade in your current vehicle before completing your new purchase.
Make an Inquiry