Today's Hours:

9:00 AM - 8:00 PM

Genuine Mazda Parts & Accessories in Toronto, ON
At Airport Mazda of Toronto, we offer consumers far more than the latest and greatest models from the Mazda stable in Toronto, Ontario, as our Parts Centre boasts a comprehensive inventory of OEM Mazda parts and accessories. If your car needs repairs, service, or your own personal touch, you can choose from our stock of genuine Mazda components to ensure that your vehicle is running at its best for the long haul. Contact us at Airport Mazda of Toronto today to order any parts you need, and our staff will be glad to help.
OEM Mazda Parts & Accessories
There's nothing like OEM Mazda parts and accessories to keep your vehicle in top shape, as they're designed for optimal quality, performance, and durability. When you treat your Mazda to genuine OEM components, you ensure that all its parts are working together harmoniously, all while sparing yourself the hassle and expenses that may arise from using non-Mazda parts.
Parts & Accessories Request
We're sorry, we do not currently have any specials published. Please check back soon or contact us for more information.
Welcome to our Parts Department.
The Parts Department at Airport Mazda of Toronto maintains a comprehensive inventory of high quality genuine OEM parts. Our highly knowledgeable staff is here to answer your parts inquiries. Should we not carry a part for which you're searching, we can always order it for you and receive it within a timely manner.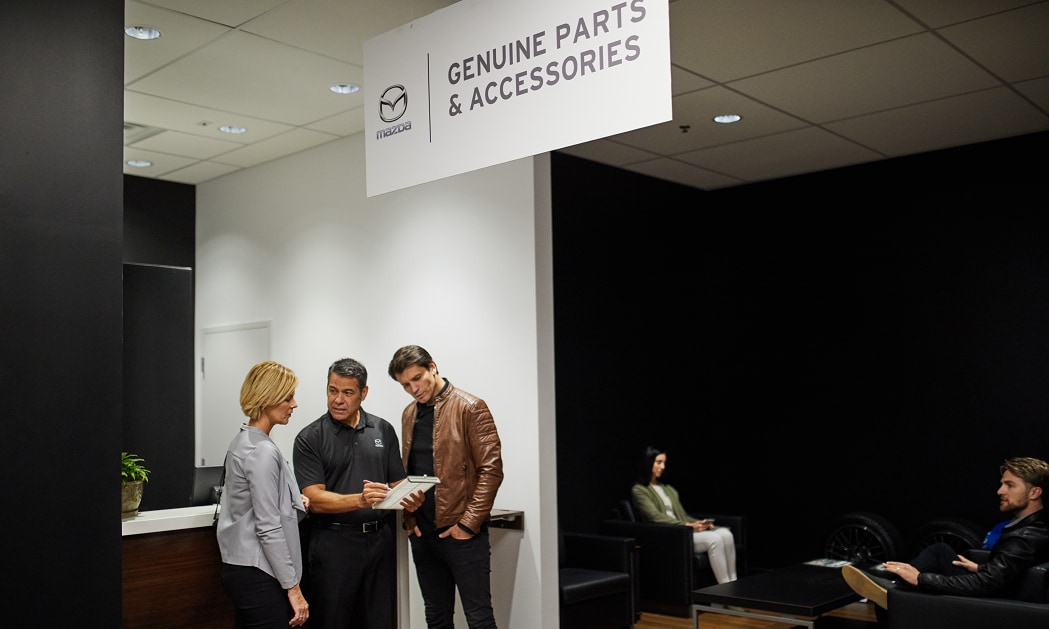 Why Purchase Your Parts From Us?
Pick The Right Team for Your Mazda!
Genuine vehicles parts help your vehicle pass the test of time. Drivers looking for original Mazda parts can find them here at our dealership Airport Mazda of Toronto in Etobicoke, Ontario, we are the reference when it comes to Mazda vehicles. Mazdas are a very specific breed of vehicle made to last and there are no other better qualified than our staff to enhance the longevity of your vehicle.
Great service for all!
Our experts with Mazda parts and service will be pleased to assist you, they received training to fix all Mazda cars, sedans, and SUVs. Our team of certified technicians is at your service 6 days a week. You can schedule your next appointment online, our platform is easy to use.