i-ELOOP - Mazda Innovation
i-ELOOP's a Product of Mazda's Innovation
Airport Mazda of Toronto is the preferred and authorized Mazda dealership in Toronto. We serve the following areas but are not limited to Mississauga, Etobicoke, Markham, Brampton, and their environs. We stock all the latest Mazda vehicles, and we invite you to browse our New Inventory to check out the different Mazda models that we have to offer. Feel free to contact us through our email and telephone to schedule a road test of any vehicle at our dealership. In fact, please visit us and experience the new i-ELOOP technology that is exclusive to the new Mazda vehicles.
What is i-ELOOP, and What Does ELOOP Mean?
100% Engine Power Delivery
The thought of making your car's electrical system run without requiring engine power and letting the engine concentrate on only powering your vehicle might sound like something out of this world. However, thanks to Mazda, they have made it a reality. This technology is what is called Mazda i-ELOOP, which stands for Intelligent Energy Loop.
Significant advances in automotive technology like increasing and lowering car volume by using gestures to cars parking on their own have taken the world by a storm. Still, it is technological advances like this that we need. With this Intelligent Energy Loop system concentrating on powering electrical components, your Mazda engine can deliver 100% engine power to the wheels, allowing you to experience all the trill that your engine has to offer.
Ingenious Gas Saver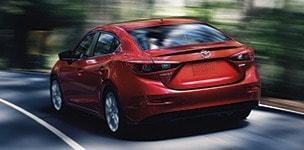 The most significant benefit of this technology is that now you don't have those frequent fuel stops at the gas station as your Mazda will now be on the road for more extended periods, as it should be. Most electrical components on your vehicle like the air conditioning system, seat heating, radio, and windshield wipers usually use power directed from the engine.
10% is usually the figure of the total power drained from the engine during its operation. Some batteries allocate a portion of their capacity to power these components, but most of the power comes from the gasoline engine as it is the most significant power source. Most engines still run on fuel, which means if this new Mazda innovation handles that 10%, you will be spending less on fuel.
Saving Engine Power
Mazda created a regenerative braking system through its continued innovation, and as you slow down, it creates electricity, which ensures that the forward energy is not lost. Instead of this energy being used to recharge or charge the battery, this ELOOP system utilizes a capacitor to store the electricity, making the car efficient and saving engine power.
Financing Options
We invite all customers to complete the online Financing Application and get in touch with our finance centre for the various car loans we have to offer. Our finance team will be with you every step of the way to ensure you find the most suitable car for your needs. Use our CarFinder tool to browse our great selections and to narrow down your search.